Explore my personal picks for the best Elin Hilderbrand books. Immerse yourself in captivating stories filled with love, drama, and unforgettable characters.
Elin Hilderbrand is a literary giant in a world teeming with brilliant writers and a never-ending supply of riveting novels. She has won the hearts of readers all across the world with her skill at weaving complex stories about love, drama, and human connection. As a huge fan of Elin Hilderbrand's, I'm happy to recommend some of my favorite works by her.
Known as the "Queen of the Summer Novel," Elin Hilderbrand has a special gift for taking readers to the picturesque beaches of Nantucket, Massachusetts. Her storytelling skills aren't limited to building storylines and characterization, though; she also has a knack for making stories that pull at the reader's heartstrings.
5 Best Elin Hilderbrand Books Ranked
1. The Five Star Weekend
The Five Star Weekend is definitely one of the best Elin Hilderbrand books I read.
Everything about Hollis Shaw's existence appears ideal. She is married to Matthew, a handsome cardiac surgeon, and runs the popular culinary blog Hungry with Hollis.
But following an altercation with her brother Matthew on a snowy morning, he drives out to the airport and is murdered in a car crash on the way. Hollis's seemingly ideal life is beginning to fall apart at the seams due to her deteriorating marriage and troubled dynamics with her daughter, Caroline.
In light of this, Hollis plans a "Five-Star Weekend" on Nantucket, where she will invite her best friends from her teenage years, twenties, thirties, and midlife. The weekend, however, does not play out like a happy Hallmark movie.
Hollis's childhood friend Tatum's husband arranges for Hollis to spend time with Jack Finigan, his first love. Tatum, meantime, has to make nice with Hollis's best friend from UNC Chapel Hill, the haughty and rude Dru-Ann.
After Dru-Ann's online comments about a client's mental health difficulties are misconstrued, her career as a successful sports agent in Chicago is in jeopardy. Hollis's thirtysomething pal Brooke has recently learned that her husband is having an illicit connection with a coworker's wife.
Again! Another example is Gigi, a complete stranger who contacted Hollis through her blog despite the fact that she knew nobody there. There are numerous mysteries surrounding Gigi, who exudes a unique grace.
Nantucket is the setting for a fantastic story. Hollis, the protagonist and a popular food blogger, won me over immediately. I like the extensive descriptions of many dishes featured throughout the book. A collection of recipes would be a great addition to the final chapter. (This is a spoiler, but it doesn't change the tale much.)
One character's eventual revelation of her homosexuality, which is depicted earlier in the book as being kind of pitiful and needy, was the only thing I did not appreciate about the book. After this realization, she is painted in a whole different, more favorable light.
The way her sexual orientation was celebrated bothered me. It was irritating, coming out as forceful and insistent. Despite the lack of continuity, I found the novel to be enjoyable.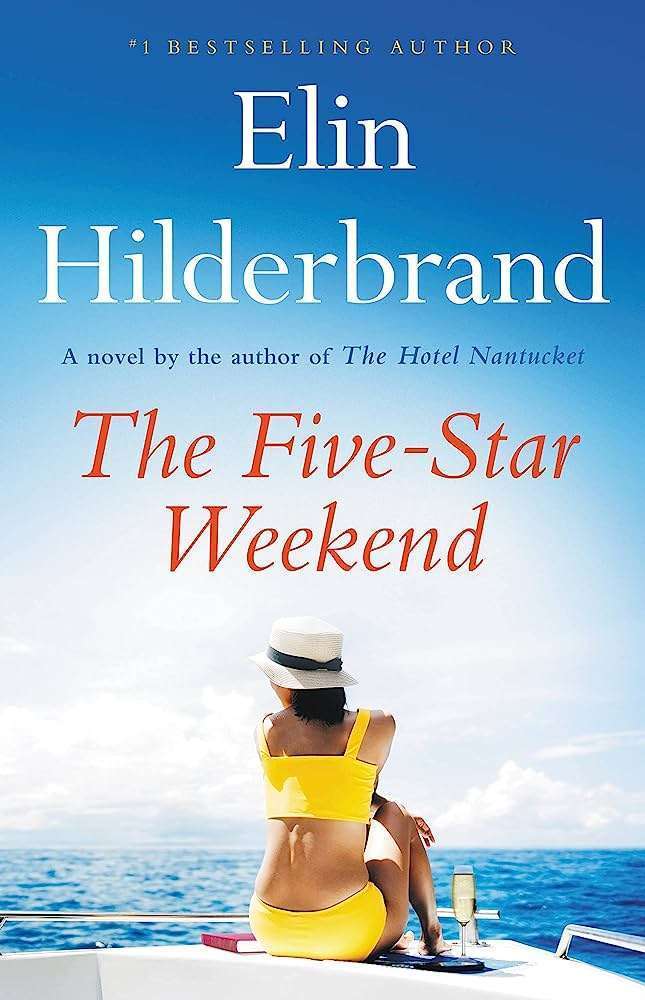 2. Troubles in Paradise
Irene Steele had uprooted her life in the States and moved to the villa on St. John where her husband Russ was leading a double existence. A visit from the FBI, however, rocks Irene to her core, and she realizes all over again how little she understood the guy she loved.
Friends help Irene and her sons get settled in, but it soon becomes clear that Russ's death in the helicopter crash may not have been an accident.
Meanwhile, everyone on the island is watching, including the mysterious man in the tinted Jeep who follows the Steeles everywhere they go.
As an Atlantic storm builds in intensity, the Steeles are in for a pleasant surprise: assistance from an unknown source and a fresh start in the paradise that has become their home.
There will be no more hiding the truth or covering up the lies that lead Irene and her sons to St. John.
This is the last book in the Paradise trilogy. Characters from the previous books return, and new ones are introduced, in this installment. The island itself counts as one. Now that Irene and her family have accepted Russ and Rosie's secrets, another problem has arisen.
All of their property in St. John's and back in Iowa is seized by the FBI. Irene is being stalked by an unknown woman. Plus, a hurricane is heading straight for the island. When there are numerous people involved, a secret doesn't last long.
This book does a wonderful job of tying up loose ends and leaving readers feeling fulfilled. I'm disappointed that the story has come to an end because I enjoyed reading about the various individuals and visualizing life on this idyllic island.
The novel does a wonderful job of making me long for a Caribbean trip of my own.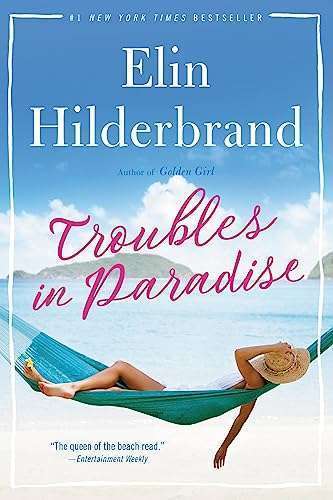 3. Golden Girl
Vivian Howe, mother of three nearly-adult children and author of thirteen beach books, is killed in a hit-and-run while walking near her Nantucket home on a beautiful June day.
After reaching the Beyond, she is given to a Person named Martha, who agrees to let Vivi spend her final summer on Earth observing events from above.
Since Vivi's daughter Willa is experiencing her third miscarriage, Carson is out partying till the wee hours of the morning, and Leo is "off again" with his high-maintenance girlfriend, Vivi will have to carefully consider how to spend her three "nudges" to alter the course of events on Earth.
Vivi worries most about her final book, which she wrote while in the afterlife and which conceals a secret from her adolescence that could be terrible for her reputation if "The Chief" Ed Kapenash discovers it.
But when secrets are revealed, Vivi's family will have to work through their problems, with or without divine intervention, while she finally gives them space to develop on their own.
Golden Girl is unlike any other beach read since it combines Elin's signature beach settings, delicious food, and idyllic settings (as well as a poignant message: the people we love most in the world never truly leave us) with a powerful message.
The story of Golden Girl is recounted from a number of different points of view and spans both the past and the present. The characters, according to Elin's style, are flawed, and a whirlwind of events will unveil their secrets and scandals.
Vivi, like all of Elin's characters, ends up in a better place by the end of the novel, as is her custom.
I have little doubt that Elin will receive a Hermès scarf from Golden Girl, as she frequently mentions and otherwise pays tribute to Nantucket establishments. It's never worried me because Elin has always integrated them into the story as naturally as she would incorporate place names, cuisine, drinks, buildings, and landscape.
Elin's latest book was a pleasure to read. I don't think Elin intended for there to be no major surprises in the ending. The key was to simply wait for events to transpire.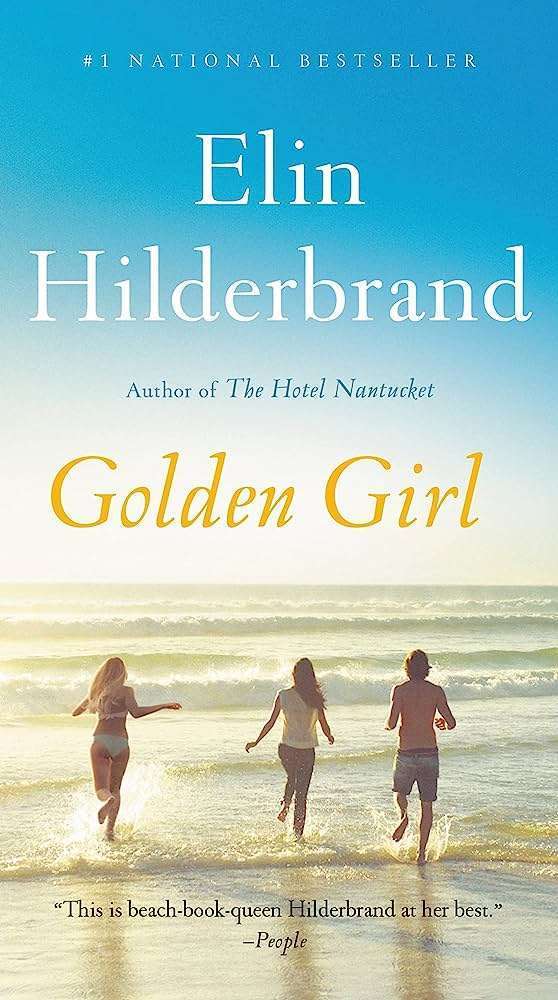 4. The Hotel Nantucket
Nantucket's own Lizbet Keaton is looking for a fresh start after a devastating breakup with her longtime lover.
She hopes that her local knowledge and charismatic staff will win over the Hotel Nantucket's new London billionaire owner, Xavier Darling, and the wildly popular Instagram tastemaker, Shelly Carpenter, to help put the hotel back on the map when she is named its general manager.
Even though the Hotel Nantucket's restaurant and spa are operated by famous chefs and look like something out of a fairy tale, there's actually a lot of tension behind the scenes.
The hotel hasn't recovered from the devastating fire that took the life of Grace Hadley, a 19-year-old chambermaid, in 1922, and its staff (and customers) all have troubled histories.
With Grace happily stalking the corridors, the staff keeping secrets, and Lizbet's own amorous indecision, will the Hotel Nantucket succeed or fail?
A historical fiction plot concerning the "suspicious" murder of a chambermaid in a hotel fire was one of the reasons I enjoyed this book so much.
We readers can rest easy (though she might not) knowing that the hotel's former chambermaid, Grace Hadley, still haunts the building's foundations.
In the present day, a British millionaire purchases the dilapidated hotel with the goal of restoring it to its former grandeur and receiving the highest possible rating ("five keys") from a well read, nationally syndicated columnist.
Having read several of Ms. Hilderbrand's novels, I always like seeing recurring characters from her earlier works, such as the Blue Bistro's chef Mario Subiaco. I enjoy reading about the development of his romance with Lizbet Keaton, the hotel's general manager, and the exquisite meals and drinks he enjoys at the Hotel Nantucket and elsewhere on the island.
I did sneak a peek at the menus; when I finally make it to the island, I'll be prepared with a mile-long list of restaurants and bars to choose from.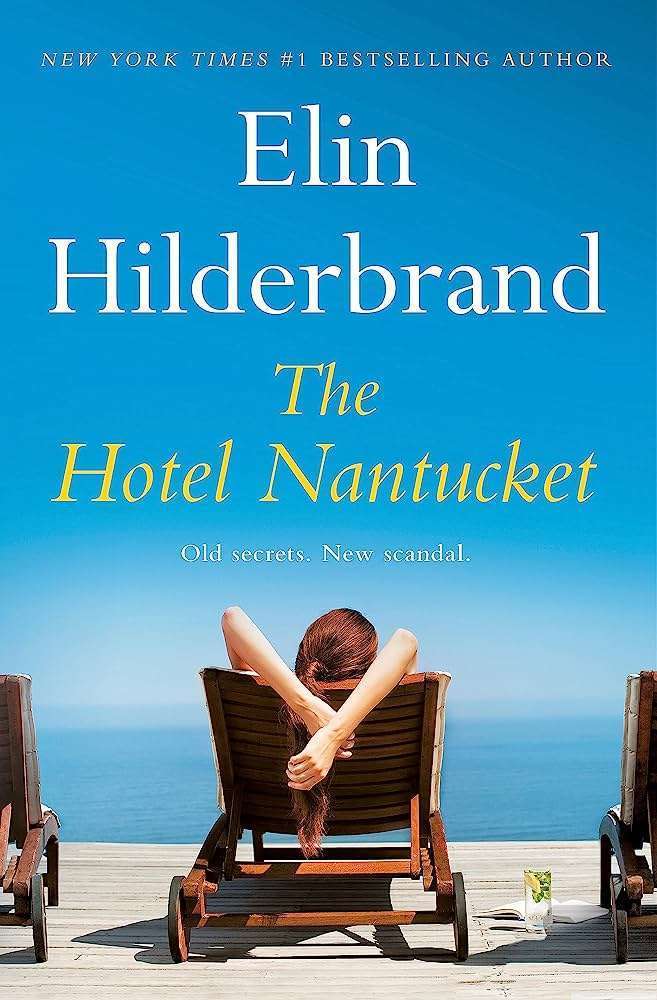 5. Summer of 69
You have entered the most turbulent summer of the twentieth century. The Levins are feeling the effects of the changing times in 1969. Summers spent at their grandmother's historic home in the heart of Nantucket are highly anticipated by the kids every year.
But just as with so many other things in America, nothing is the same: The oldest sister, Blair, is stuck in Boston since she is expecting twins and cannot risk the pregnancy. Kirby, the middle sister, gets a summer job on Martha's Vineyard because she wants to be on her own and is swept up in the exciting swirl of the civil rights protests.
Tiger, an only child, is a soldier who was recently sent to Vietnam. And now Jessie, at the age of thirteen, is trapped at home with her out-of-touch grandma and her frightened mother, all of whom are keeping dark and unsettling secrets from her.
Jessie and her family go through their own major changes at the same time as the rest of the country deals with national events like Ted Kennedy's automobile sinking in Chappaquiddick and man's first moon landing.
Elin Hilderbrand reclaims her crown as queen of the summer novel with her first historical work, which is packed with information about a time period that influenced both a country and an island thirty miles out to sea.
Since Elin Hilderbrand is called the "Queen of Beach Reads," I was anticipating a fluffy, fun read when I picked up her debut novel. Oh no, I was totally incorrect!
This is a fantastic beach read, but it's also a brilliant combination of historical fiction and a great story. It's like taking your brain to the beach!
I was hooked on this book after reading the first paragraph. The plot is exciting and full of little twists and shocks that will have you turning the pages.
It's set in the summer of 1969, when so much history was made: the moon landing, the end of the Vietnam War, the rise of the civil rights movement led by Betty Friedan, the assassination of President Kennedy at Chappaquiddick.
Each chapter's title is a song from the time period, which provides a subtle hint about the story's development.
Enjoy it! Put it to use in the backyard or on the beach. That turbulent summer of '69 is vividly depicted in this story set during the same season.