You can get lost in the world of writing with the best Freida McFadden books, ranked from best to worst. Freida McFadden is a popular author whose books have great stories, interesting characters, and plots that you will never forget. This blog post has something for everyone, whether you like romantic stories with a twist, puzzles that keep you guessing, or mystery that makes you think. Getting lost in the pages that will charm you is the start of a reading journey you won't soon forget.
Best Freida McFadden Books Ranked in Order
1. The Housemaid
(If you want to read a full review of The Housemaid, read it here.)
The description of The Housemaid by Freida McFadden led me to believe that it would be an engaging psychological suspense novel. I did not anticipate being so impressed. There is no doubt that it is one of the best Freida McFadden books by far.
Though I was. Among the best psychological thrillers I've read recently, this ranks near the top. I know I've stated something similar recently, but this one truly stands out.
Though I may seem like a broken record, I cannot stress enough how vital it is to me to NOT give anything away in terms of the story. In this case in particular.
There are three acts to the drama. Millie's perspective is presented first. The phrase "down on your luck" could be defined by her predicament. She's down to her last dollar, and she knows her prospects of success are small because of her mysterious past.
It sets up the rest of the book's events beautifully.
Millie's new work as a housemaid is anything but what she had hoped for. However, she must persevere through the difficulties because she is keeping secrets.
Things go downhill quickly.
This Nina character is a true nut job. Because…spoilers, I can't reveal the reason. In the beginning, I wanted to yell at Millie, "GET OUT WHILE YOU CAN!" Millie's character seemed questionable to me, given that she put up with so much.
However, as things deteriorated more, I began to wonder if there wasn't another explanation for them. It's a psychological thriller, after all. And so there ought to be.
The Housemaid by Freida McFadden is available on Amazon.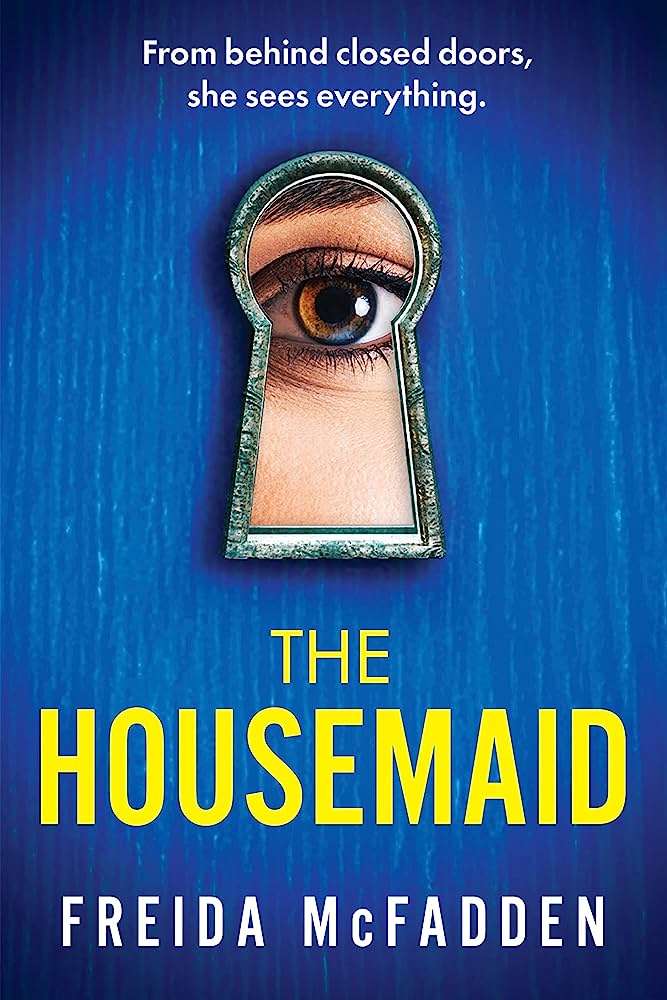 2. Ward D
After the success of The Housemaid, thriller empress Freida McFadden is back with another nail-biting medical novel, Ward D. In this novel, a medical student is forced to spend the night in a secure psychiatric hospital. She had no idea what kind of horror is waiting for her.
As it is common with Freida McFadden books, yet another expertly produced psychological thriller about how the ghosts of one's past may haunt one even in the present.
Amy Brenner, a third-year medical student, is on overnight call in Ward D, the main confined mental facility. She's too afraid of Ward D to explain to Dr. Sleepy why she can't get to sleep.
Ten years have passed since her previous visit to Ward D. Someone told her that she was the one who needed to be locked away.
In alternating flashbacks and present day, we learn about Amy and Jade's friendship from eight years ago. Jade is brought up by a heroin addict mother, and as a result, she becomes a wild child. Amy reported her to the police after she attempted murder once.
Amy is not looking forward to visiting Jade in the psych unit now that she has been committed to unit D. What if she gets trapped inside?
She tries to reassure herself that being locked up in the facility for a few hours won't be a big deal, but it soon becomes clear that something more sinister is at work.
Everything Amy fears comes true. Terrifying! In Ward D, anything can happen as the sun goes down. Everything seems to be spinning out of control, but who's telling the story?
To what extent will Amy be able to hide? Can she rely on anyone? When first impressions don't always hold true.
An intricate and disturbing locked-room thriller about a woman's dark background, secrets, obsessions, vengeance, and justice. Most of the Freida McFadden books are expertly written psychological/medical suspense novels.
Ward D by Freida McFadden is available on Amazon.
Related Post: Ward D Book Review – A Tale of a Horrific Night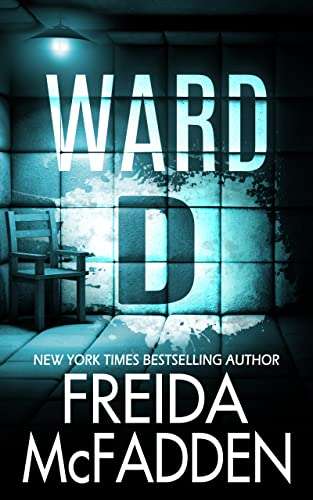 3. The Perfect Son
(We have already reviewed The Perfect Son in detail which you can read here)
The plot of this novel is similar to that of We Need to Talk About Kevin. Ericka Cass has what seems to be the ideal suburban existence on Long Island. She's a stay-at-home parent who occasionally contributes to The Nassau Nutshell with short pieces. Her husband is the breadwinner and he has a job in New York City. The daughter is a regular adolescent girl, but the son, Liam, is really gorgeous and endearing.
Despite learning about Liam's peculiar background and peculiar actions, we can't help but be drawn to his wit, maturity, and charm.
Liam's crush from high school goes missing, and two cops show up at Ericka's home saying he is a suspect because he was the last person to see her alive. Ericka can't decide who or what to trust. She wants so badly to believe her son is innocent, but she can't shake the memories of his traumatic past.
The Perfect Son by Freida McFadden is available on Amazon.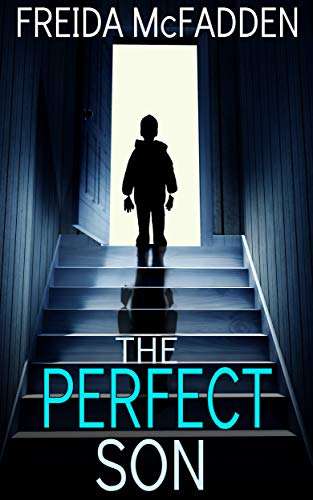 4. The Inmate
Nurse practitioner Brooke Sullivan is moving to a men's maximum-security prison for her new employment. Shane Nelson, an inmate, has no idea that Brooke knows him. Eleven years ago, it was Brooke's testimony that led to Shane's conviction for three gruesome murders.
In high school, Brooke and Shane were inseparable. Brooke left town immediately following the trial, and she has only returned today because of her parents' tragic death in a vehicle accident. Unbeknownst to everyone, Shane is the father of Brooke's ten-year-old son, Josh.
Even though Shane has urged Brooke to be careful of Tim Reese, a childhood friend of Brooke's, he continues to insist that he is innocent. Brooke is now having serious doubts about the accuracy of her recollections from the night of the killings. Perhaps she misunderstood the situation. What's the deal with Shane?
Wow! My opinions on who to trust and who not to were all over the place while reading this book. I can't say much more without giving anything important away.
The narrative jumped back and forth in time, from the night of the killings eleven years ago to the present day. Having the story presented in this manner kept me guessing, which is why I like it so much.
Something would happen in the present-day chapters, then we'd have a chapter set in the past, and I'd think I had the whole story figured out, but then something else would happen and I'd have to reconsider everything. I enjoyed how McFadden tossed me around.
The Inmate by Freida McFadden is available on Amazon.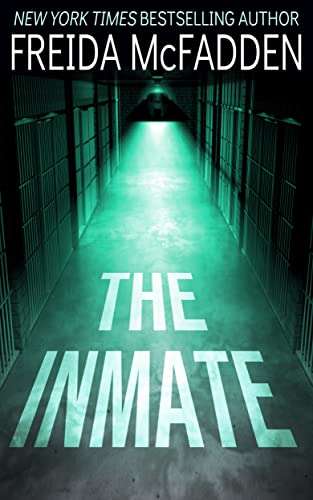 5. The Locked Door
List of Freida McFadden books is not finished without mentioning The Locked Door which is an entertaining read. Even though it's a thriller, it's a lot of fun to say that. The story follows Nora, the daughter of a serial killer known only as "the Handyman," who has been locked up for the past 26 years.
Nora has spent her entire life using a pseudonym to conceal her true paternity. But all of a sudden, there are more killings like the ones her father committed. When Nora's world is turned upside down, the action really begins.
Reviewing suspenseful works is challenging for me since I never want to reveal any plot details. This much, though, I shall reveal. Expertly written, tight, well-plotted, and quick-paced all describe The Locked Door. This is one of the best thrillers I've read in a long time.
When I need a break from more involved books that require more concentration, I turn to whodunits to sate my voracious appetite for suspense. Most of this year's reading has consisted of whodunits, as I've been in need of diversion and lighter reading material as of late.
Compared to other Freida McFadden books I've read recently, The Locked Door stands head and shoulders above the competition. Relationships aren't formulaic, and there's true character development. Even though the book opens with her serial murderer father already behind bars, the pace kicks up early and doesn't slow down until the rewarding conclusion.
It's short; I finished it in a couple of hours.
There were some explicit scenes, but they were necessary to the tale and did not reflect poorly on women. The last thing I'll say is that I never questioned my presence there. There were no unnecessary scenes or pointless subplots that served merely to confuse the reader. An enjoyable book overall.
Recommended.
The Locked Door by Freida McFadden is available on Amazon.
If you like reading unique styled psychological thrillers, check our list of Freida McFadden books in order.